Platinum Business Partners Franchise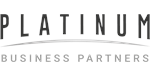 Platinum Business Partners - eCommerce Franchise
The eCommerce revolution is here and our mission is to show you how to tap into the enormous – and growing – potential of online selling.
Watch Video
Finance requirements

Total Investment:

£30,000
Profile

Join more than 100 other people who are currently taking advantage of the explosion of online shopping and selling 300+ uniquely branded products to 100,000 online customers globally.
Platinum Business Partners (PBP), the UK's number one ecommerce franchise, can show you how to build your own profitable and sustainable online retail business.
Our mission? To show you how to tap into the enormous potential offered by the explosion of online shopping, not just in the UK, but across the globe. By following our tried, tested and proven system, you will be able to create your own brand and sell products online from anywhere in the world to anyone in the world who shops online.

The business model
It sounds simple, but the world of ecommerce is dynamic and ever-changing as more and more people turn to online shopping.
Following our step-by-step training programme, which is delivered online, offline and one-to-one, you will be able to:
Select products that people want to buy online.
Cost-effectively source products that are already being mass-produced by manufacturers – we'll tell you what works and what doesn't.
Private label them with your own brands.
Sell your products via established ecommerce sites – such as Amazon and eBay.
Set up a tax-efficient and compliant online retail business.
Build a valuable business that will become a sellable asset for the future – even after your franchise term ends.
And you'll be able to achieve all of this without having to manufacture, store or ship a single product, so there is no need for premises or staff and you can base your business wherever you are, working during hours that suit you and your lifestyle.
We will also keep you aware of any market trends and changes to ensure your business remains profitable, compliant and ahead of the competition.
This business opportunity requires a low level of start-up capital unlike any other business of this size and earning potential. An initial franchise fee is payable and we recommend that you have a minimum of £20,000 working capital for stock and marketing activity. Our core promise is to help you turn your working capital into a monthly net income of £2,000 to £4,000 – much more is possible and already being achieved, but we prefer to under-promise and over-deliver.
The 5 Key Benefits of a PBP Franchise:
You can base your business wherever you are – as long as you have an internet connection.

You can work when you want – there are no 'office hours'.

You don't need premises or staff – minimal overheads.

You have complete control – adjust the size of your business to have your ideal balance of income and time that suits you.

You're growing a sellable asset – your brand or business is yours from day one, and even after your commitment to us expires, and can be sold for a profit in the future.
Ultimately, you'll be in control. How much you earn and how much time you commit to your business will be entirely up to you, as will deciding how much and how fast you want to grow your business.
If you are interested in becoming a Platinum Business Partner, please get in touch.