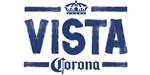 Vista Corona - Bar & Mexican Inspired Restaurant Franchise
Vista Corona complements life's simple moments. We help guests disconnect from their daily routines & reconnect with essential nature.
Finance requirements

Franchise Fee:

€50,000

Liquid Capital:

€450,000

Minimum Investment:

€450,000

Areas Available

Italy
Profile
Vista Corona franchises in the Italy are ready and waiting for you to take on your own mini-paradise and become a place where people relax, connect and make memories.
Tucked away in the heart of the busy concrete jungle lies a refuge where the pace of everyday life comes to a grinding halt. Vista Corona is an urban oasis designed to be everything the inner city is not. Natural, relaxing and refreshing. More than a pitstop, it's truly a destination to disconnect.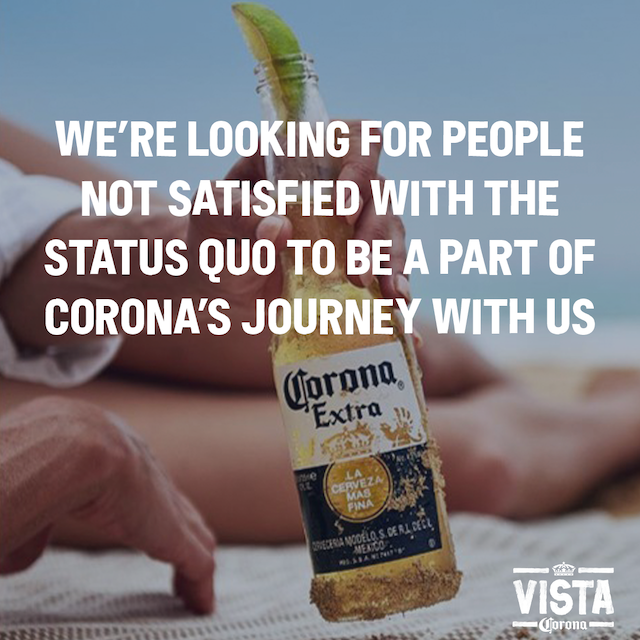 Vista Corona offers shareable, contemporary Mexican food along with a full bar - featuring our hero lager in addition to Corona-inspired cocktails and premium natural wines and spirits. Menus are based on seasonal local ingredients, emphasizing natural options where possible. Daily Sunsets, Weekday happy hour, Friday evenings, and weekend brunches are key day parts for Vista Corona.
Vista Corona exists to bring the outside in to create a true paradise destination, so our bars are designed with nature in mind, employing greenery, natural styling, and a sunset bar as a key focal point. Organic and welcoming, our sunset bars should be evocative of the sun, where play of light and shadow mimic the passage of the day. In nature, no shape is ever exactly the same, so we build authenticity and uniqueness into our designs, mixing old and new. 
The sunset moment celebration is key to the ultimate Vista Corona experience that is consistently activated. We celebrate this magical hour with the Corona Bell, sunset hour Corona bucket promotions, Sunday playlists, and the sunset hourglass.
Corona is owned by the largest brewery in the world, ABInBev, and is the #2 most valuable beer brand in the world.
Why Should You Partner With Us?
ABInBev has built a global direct-to-consumer business including an extensive retail footprint and suite of omnichannel digital products. We've tested and selected the best enabling technologies for our franchisees, such as inventory management, labor management, Point of Sale, etc. We have a track record supporting and growing profitable franchise businesses.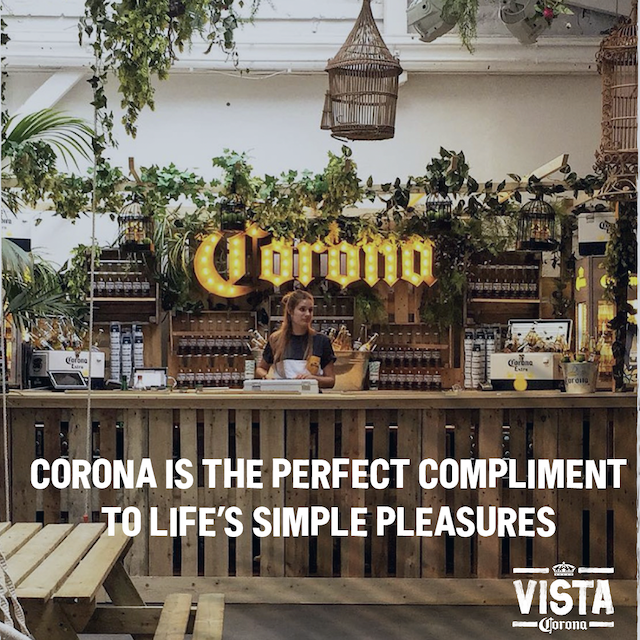 Corona is one of our global brands, and Vista Corona is a proven, successful bar concept in other markets. For example, Vista Corona Bogotá performed +30% to revenue projections in 2019, and continued to have strong performance ever since. The average ticket performs almost 2x to comparable bars and restaurants due to the premium food & beverage offering, as well as immersive brand experience. 
Once you become our partner, our team will be invested from Day 1 to help you succeed. We provide support in Long-Term Planning, Real Estate, Unit Design, Construction, Training, Marketing, Operations, Purchasing, Assortment, Logistics, and P&L management.
Our team visits your bar regularly to offer ongoing support and most importantly, to listen to your feedback so we can continue to improve our offering. We actively measure franchisee satisfaction, averaging above 80% globally. Our team is dedicated to providing you a best-in-class franchising program. Being the world's leading brewer, we have a strong team of Cicerone®, beer experts, and dispense technicians ready to train your staff.
What Do We Do?
We're building a company to last by brewing beer and building brands that will continue to bring people together for the next 100 years and beyond. We dream big to create a future with more cheers.
With centuries of brewing history, we've seen countless new friendships, connections, and experiences built on a shared love of beer. Everything we do is driven to bring people together for a better world. 
We take results and progress personally. We're motivated, consumer-obsessed changemakers who constantly push for the best. With our global footprint, the power of our brands and the investment we put behind each concept, and the strong relationships with local stakeholders, we are able to offer unique premium experiences to our consumers.
Franchise Benefits
In 2020, ABInBev spent $6.8B on sales and marketing efforts. Our global brands, such as Corona, have teams of colleagues dedicated to building our brands and connecting with consumers. In 2022 Cannes Lions announced ABInBev as Creative Marketer of the Year.
ABInBev operates over 10,000 retail units globally - spanning formats, geographies and brands. Our team brings global operating experience to your franchise. Net profit increased by 50% during 2021 to $5,723 million (€5,091 million), up from $3,807 million (€3,386 million) earned in 2020.
ABInBev is the largest brewer in the world. We are the experts on beer, and we bring this expertise to your team. In 2020, we won 237 beer awards: 93 bronze, 72 silver, and 72 gold medals at major international competitions.
We innovate with the customer first, and we bring these innovations to our franchisees. For example, we've custom-built a digital flywheel for our retail business, including capabilities like mobile order & pay, pay at table, loyalty, etc. We have a team in place to continue interating and improving this digital product.
The driving force behind our culture is our 10 Principles. Each is built on ownership, informaily, candor, transperancy, and meritocracy. We set ourselves stretch targets and we are never completed satisfied with our results. We will bring this zero-complacency, high-achievement attitude to your franchise business.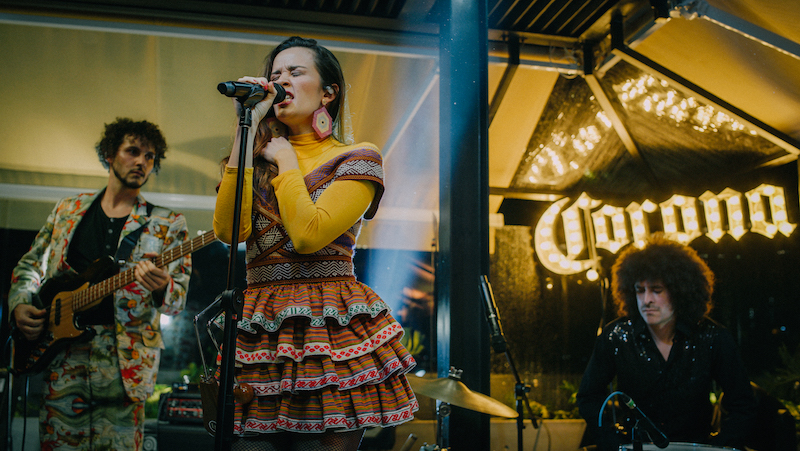 Who We're Looking For
Our ideal franchise partner embeds our culture into everything they do - including demonstrating a culture of ownership, never taking shortcuts, and dreaming big to expand regionally. We are looking for passionate, well-funded entrepreneurs to share our dream of bringing people together for a better world.
Culture Fit - The ABInBev 10 Principles guide our teams and partners every day. What is your big dream?
Brand Focus - Passionate leadership dedicated to delivering exceptional brand experiences for guests, every time. 
Proven Experience - Hospitality experience required, franchise experience desirable but not essential.
Infrastructure - Dedicated, experienced management team including support functions either in-house or contracted. Dedicated legal advisor required.
Local Expertise - Knowledge of and experience with local laws, licensing, and real estate 
Financial Health - Strong credit history, access to the necessary capital funds, and a willingness to invest for 10 years.
Are you ready to be a franchisee? Complete the application form and our team will be in touch.